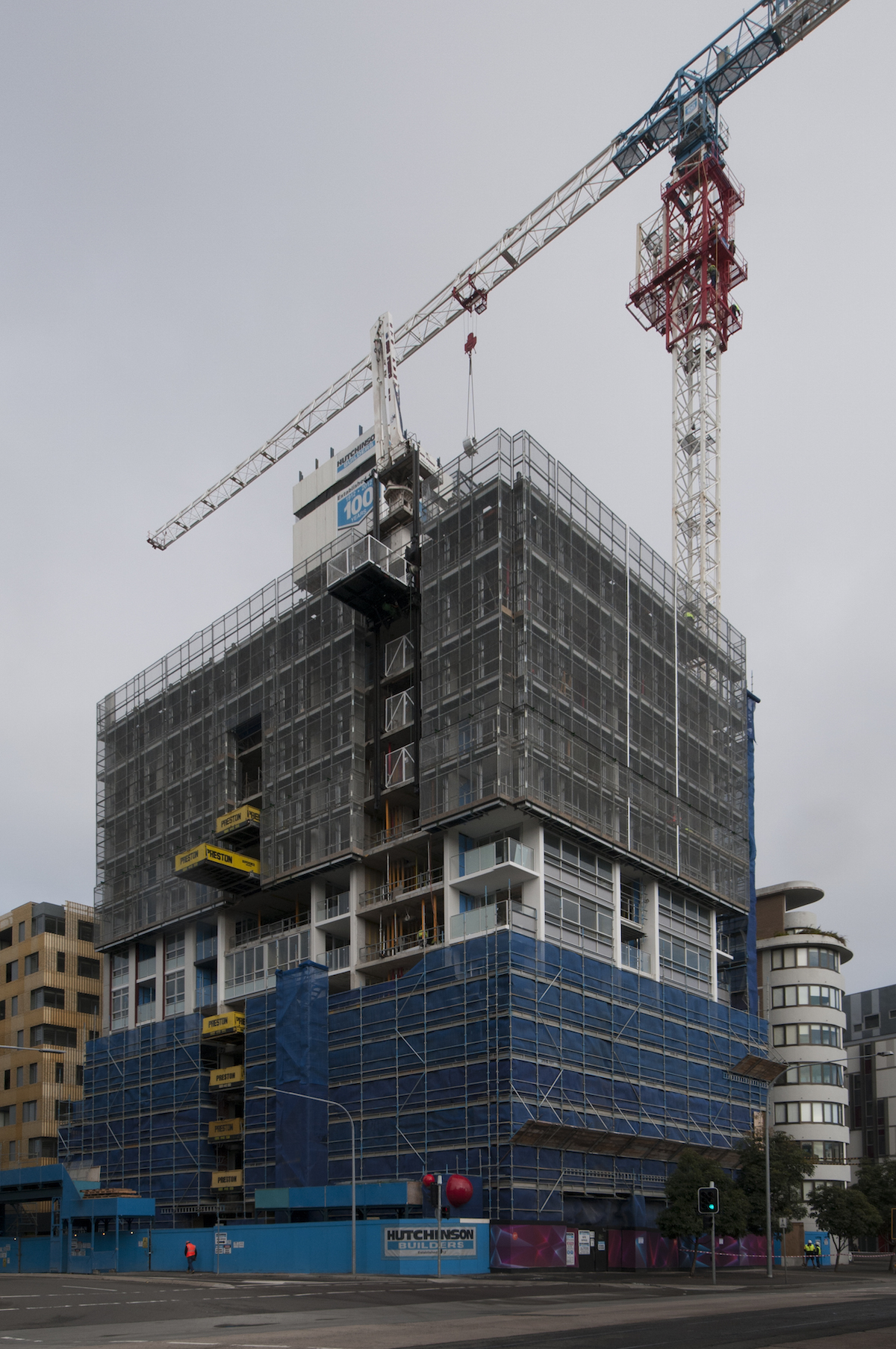 24th June 2015
The 22 storey tower is designed as a modern structure using contemporary material in a calm and elegant manner. The building has a small floorplate intended to produce a slender tower. The verticality of the building is enhanced by dividing the façade into a series of vertical elements that express the location of the individual apartments within.
The architectural expression is derived by expressing the function of the spaces inside and the environmental requirements placed on them. To the east and the west a series of vertical sunshades are located in front of the windows to the rooms that are close to the building edge. Where the balconies are located, there are no sunscreens as they are not necessary. This device also serves to provide modulation to the façade that directly relates to the function of the apartments within. The screens project past the top floor to create interest on the roofline.
Due to different solar orientation the louvres to the northern façade are horizontal. The louvres are spaced to allow sun control and uninterrupted view out of the apartments.
A solid base that contains the commercial component grounds the building to the street and landscaped podium. The base is recessed from the street level above to afford some shelter for pedestrians.