30th June 2018
Our multi-residential project at 59 The Esplanade in Mosman is currently under construction and nearing its final stages.
The three-storey apartment block located opposite the beach, captures fantastic water views. The strong horizontal elements in the building's facade are delineated by a sculptural geometric form which contains the building's entry lobby and lift core.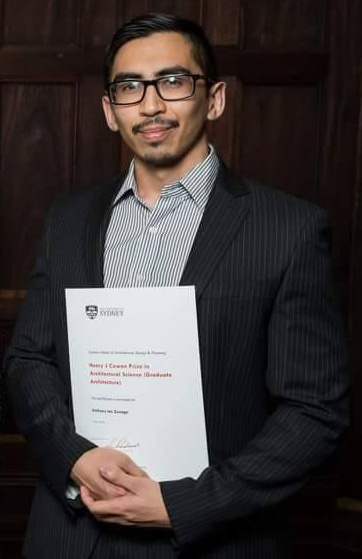 Congratulations to Anthony from the PopovBass team, who was recently the recipient of two awards from the University of Sydney. Anthony Zonaga was awarded the Henry J Cowan Prize in Architectural Science (Graduate Architecture) for outstanding merits and also received the Ruskin Rowe Prize for Architecture for his contribution and achievements throughout his studies.
We are thrilled that Anthony has been recognised for his outstanding work.
We are very pleased to welcome Kristina Arutyunova, the newest member of the PopovBass team. Kris is an international Architect and Interior Designer with extensive experience on all facets of building and design.